 Veteran-Owned, Zealous Defense Firm
Nothing Is More Important Than Fighting For You
At Eustache Law, we will give your case our full time and attention to ensure you are treated fairly under the justice system.
Winston-Salem Criminal Defense Lawyer
Fighting for the Accused in Forsyth, Guilford, & Surrounding Counties
At Eustache Law, we believe that nothing is more important than fighting for you. Our criminal defense attorney reflects that purpose every day, both in and out of court. Attorney Harold Eustache zealously protects your Constitutional rights while pursuing your best interests, whether you are facing a state misdemeanor or a serious federal felony.
We know that a skilled attorney can mean the difference between a criminal conviction and a dismissal. That is why we dig into every aspect of your arrest and charges to expose weaknesses in the case alleged against you. Our attorney puts the necessary time, effort, and commitment into developing effective and efficient defense strategies based on the specifics of your situation. His dedication is evident through relentless preparation, communication, and an aggressive approach. As a former Assistant District Attorney with extensive trial experience, he knows what it takes to win.
Penalties for Criminal Charges in North Carolina
Penalties for criminal charges will vary, depending on the specifics of your case.
The factors that will affect penalties include:
Whether you are charged with a misdemeanor or felony
Whether you are charged at the state or federal level
The nature of the alleged offense
Circumstances surrounding the alleged offense, such as whether a deadly weapon was used, what type of victim was involved, the extent of harm done, and other aggravating or mitigating specifics
Your prior criminal history if relevant
Penalties can include jail or prison time, heavy fines, probation with restrictive conditions, community service, loss of your driver's license, and more, all specific to the crime. Every legal element of your alleged crime must be proven beyond a reasonable doubt.
Stages of the Criminal Process in North Carolina
The criminal process in North Carolina is comprised of several distinct stages. After an arrest, you will be arraigned, where you can enter your plea, and be formally charged. This is followed by the pretrial phase where evidence is gathered and where both sides can negotiate for a plea bargain or set a trial date.
If your case goes to either a jury or bench trial, both sides will present arguments in court before a verdict is returned. Depending on the nature of the offense, you may face sentencing which could include imprisonment, fines, or community service. No matter what the outcome, you have certain rights and protections that must be respected throughout the process. Our attorney will zealously protect those at every stage of the process.
Contact Eustache Law online or at (336) 827-9208 to schedule a free initial consultation with our Winston-Salem criminal defense attorney today.
Dedicated Fighter,
Valuable Experience
"The criminal justice system can be confusing and unforgiving. At Eustache Law, we will help you navigate through that system and most all: We will fight to get you the best result humanely possible in your case" - Harold Eustache Jr. (Founder)

We Will Fight For You
Whenever You Need Justice
Why Hire Eustache Law?
The criminal justice system can be confusing and unforgiving. We will help you navigate through the system and, most importantly, fight to get you the best result humanly possible.
Hiring the right attorney can make a substantial difference in the results you achieve. When your freedom and future are on the line, you will want a professional you can rely on to give you an effective defense.
Attorney Eustache is a formidable defender based on the following qualifications:
Former Assistant District Attorney in both Forsyth and Rockingham Counties. As a prosecutor, he tried several hundred cases in both District and Superior Court.
Decorated Army Veteran. He served in combat deployments in Iraq and Afghanistan. This experience underscores his courage and tenacity in the face of opposition.
Well-respected in the legal community by both attorneys and prosecutors.
Experienced trial lawyer in both state and federal courts.
Rated by Super Lawyers and recognized as a Top 40 under 40 by The National Black Lawyers.
As your attorney, Mr. Eustache believes in giving you easy access to him so that you can get your questions answered and concerns addressed at all stages of the criminal justice process. Our firm provides free case evaluations along with easy payment options to facilitate your needs.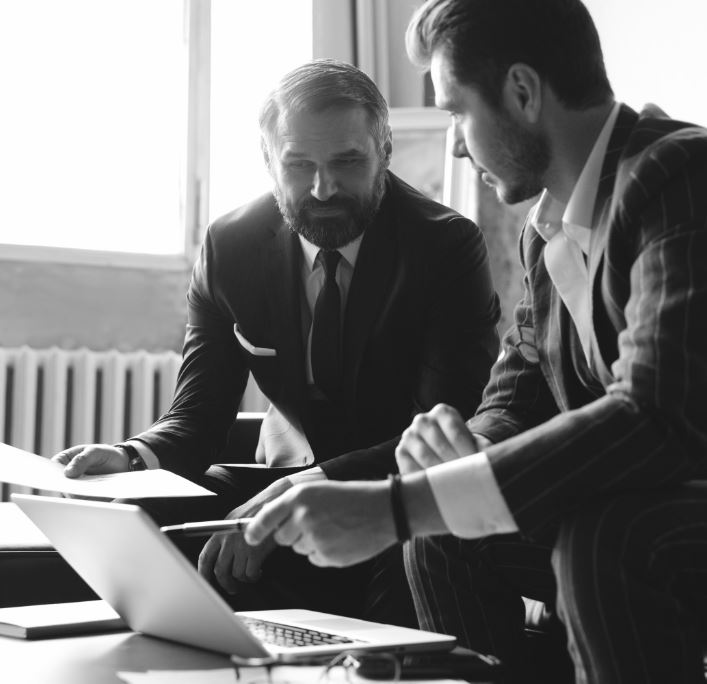 Reviewed by Our Clients & Awarded by Our Peers
"I appreciate him fighting for me."

Harold took on my case and did his due diligence in getting the charges dropped. I appreciate him fighting for me.

- Cornelous

"He always puts his clients first."

Harold is the best criminal attorney in the area, and he always puts his clients first. I highly recommend!

- Brittany

"Superior representation and excellent communication."

Harold is simply the best! Superior representation and excellent communication.Takes on the stress of the situation so that you don't have to!

- Assam

"I would recommend him to anyone in NC."

Attorney Eustache is an incredible lawyer he is a former military officer, veteran and former prosecutor he helped me through a very difficult situation where I had no one to turn to in a very limited amount of time and I would recommend him to anyone in NC period give him a call.

- Brian A.

"I am very happy with choosing Eustace Law."

Excellent service quick and friendly staff and He is very personable and hands on I am very happy with choosing Eustace Law.

- Kim

"If you ever need representation in the triad area, I would highly suggest Eustache Law!"

Harold by far is one of the best criminal defense attorneys in the triad area. He responded quickly to my request for representation for my ticket. He was able to work quickly to get my ticket reduced. If you ever need representation in the triad area, I would highly suggest Eustache Law!

- Brian R.

"Gave me so much more hope for my future."

I can name 5+ agencies that said they couldn't take on my case, or that they didn't have any options for me. Mr Eustache was the only Lawyer who accepted my case and gave me so much more hope for my future. I definitely recommend Eustache Law

- Jordan K.

"Do yourself a favor and give Eustache Law a call."

Mr. Eustache is definitely the best lawyer in Winston-Salem, and probably the best in North Carolina. I was charged with assault with a deadly weapon inflicting serious injury with the intent to kill. I looked up lawyers on YouTube and came across Mr. Eustache. I visited his office and met with him and his team, and he made me feel confident and very comfortable. Long story short we won the trial "Not Guilty"!! And now I can resume my life with my family. So if your looking for a lawyer in forsyth county, do yourself a favor and give Eustache Law a call.

- Previous Client